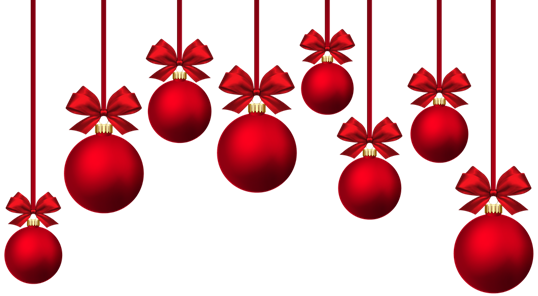 HOLIDAY DECOR
It is required for all exhibitors to incorporate holiday decor in your booth.
FERN Expositions
For all your decorating needs, FERN Expositions will reach out to you.
Click here to Order - To receive savings, order by Friday, October 22nd
Below is their contact information for any questions or if you need to place an order:
E-mail: Exhibitorservices@fernexpo.com
P: 1-800-774-1251 ext. 1
DUKE ENERGY CONVENTION CENTER FORMS
Order Form - Electric (service and equipment), Utilities and Cleaning Services

parking
The Duke Energy Convention Center's main entrance is located at the intersection of Fifth Street and Elm Street in downtown Cincinnati. Over 5,000 parking spaces are located immediately surrounding the Center in metered street spaces, private flat lots and privately managed garages. The garages offer direct entry to the convention center via Cincinnati's Skywalk System. Click here for a map of nearby parking garages.




We recommend booking convenient and affordable parking in advance through SpotHero, the nation's leading parking reservation app.

To reserve your parking spot for the Cincinnati Holiday Market Show, visit the Duke Energy Convention Center SpotHero Parking Page.

New to SpotHero? Click here to download the SpotHero app.
hotel information

Hilton Cincinnati Netherland Plaza Hotel
35 W 5th Street
Cincinnati, OH 45202
1.513.421.9100
Toll-free reservations: 1.800.445.8667
Exhibitor Room Rate: $99
Use group code HMEX to receive your group rate.
*Book by Wednesday, October 20, 2021
SHOW HOURS
| | |
| --- | --- |
| Friday, November 12 | 11:00 a.m. - 7:00 p.m. |
| Saturday, November 13 | 10:00 a.m. - 7:00 p.m. |
| Sunday, November 14 | 9:00 a.m. - 5:00 p.m. |
MOVE-IN HOURS
| | |
| --- | --- |
| Tuesday, November 9 | 2:00 p.m. - 7:00 p.m. |
| Wednesday, November 10 | 8:00 a.m. - 7:00 p.m. |
| Thursday, November 11 | 8:00 a.m. - 8:00 p.m. |
*All exhibits must be set-up by Thursday, November 11th at 8:00 p.m. You can enter the building on Friday, November 12th at 7:00 a.m. to finalize your booth.
CLICK HERE for the 2021 Move-in Schedule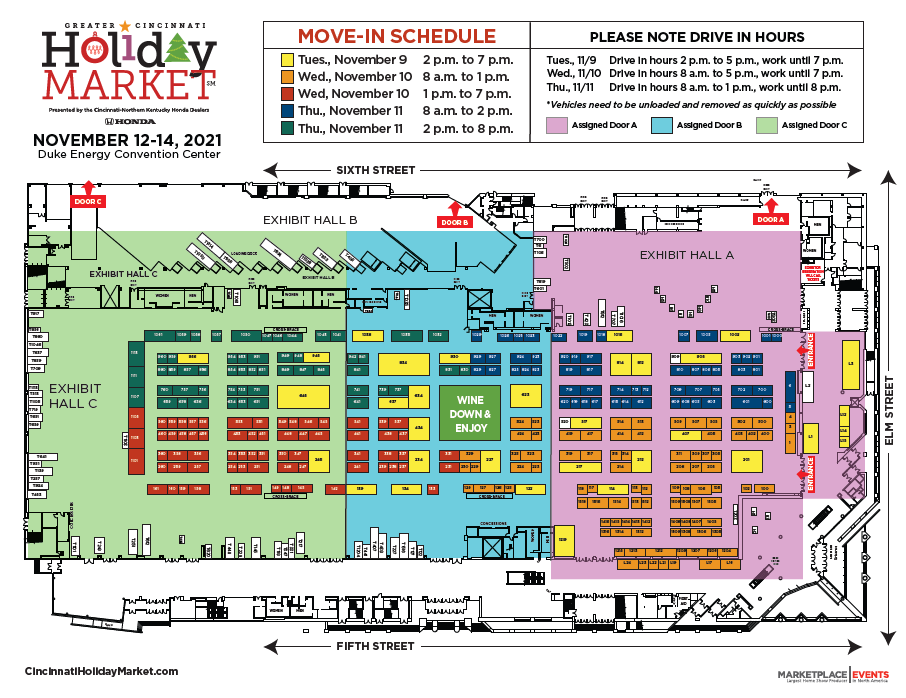 move-out hours
| | |
| --- | --- |
| Sunday, November 14 | 5:00 p.m. - 11:00 p.m. |
| Monday, November 15 | 8:00 a.m. - NOON |
*All exhibits must remain in place until closing of the show, Sunday November 14th at 5:00 p.m.
HOW-TO ENHANCE YOUR COMPANY'S ONLINE EXHIBITOR LISTING
Your basic listing will be uploaded to the website when you book your booth. Within 24 hours you will receive an automated email to enhance your listing. This link can be used multiple times and you can make updates and changes to your listing until ONE day after the show commences. If you have any questions regarding the online exhibitor listing or do not receive the link, please email kelseyc@mpeshows.com.
Need help with your listing?
View the tutorial video - https://youtu.be/ecSxq1oKuYg and the FAQs.